Superior Performance by the 2022 Koenigsegg Gemera in Colorado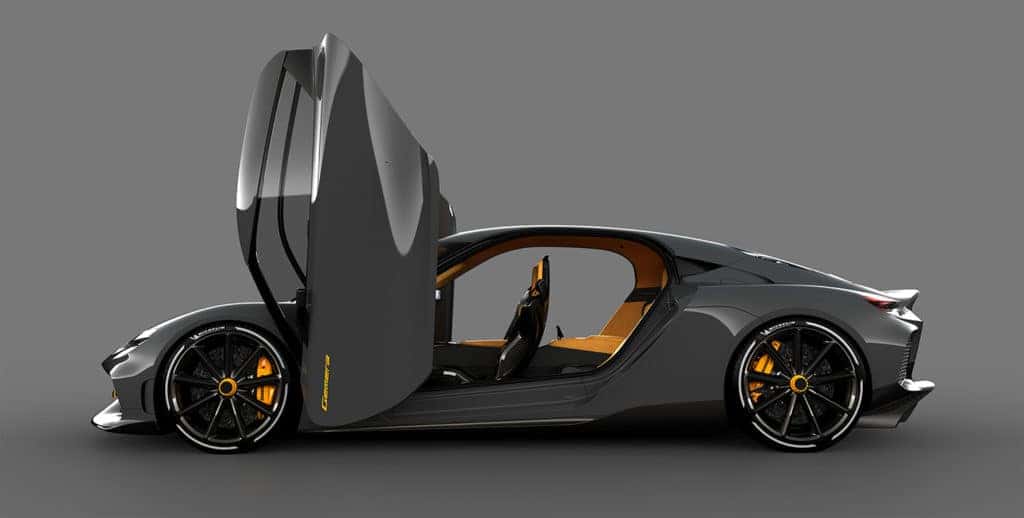 2022 Koenigsegg Gemera Performance
The Heart of the 2022 Koenigsegg Gemera
Being the first-ever four-seater option from the elite vehicle brand, the 2022 Koenigsegg Gemera maintains the boundary-pushing performance of the other models from Koenigsegg. At the center of the exceptional powertrain that the Gemera sports is a 2.0L three-cylinder engine affectionately known as the "Tiny Friendly Giant". With extra twin-turbocharged enhancement, this engine delivers 600 horsepower on its own. The performance does not stop with the engine, as the Gemera is also accompanied by three electric motors. One is found on each axle and delivers 500 horsepower each, while an additional 400 horsepower motor is located on the front crankshaft. All this combines to contribute an astonishing 1700 total horsepower for drivers to command on the road.
Not only is the engine and motor setup of the 2022 Gemera revolutionary, but the Koenigsegg Direct Drive system is the star attraction of the four-seater. Removing a traditional gearbox and placing all the gears directly on the drivetrain, the Gemera benefits from virtually instantaneous gear shifting. Having an electric motor on each axle also means that the Gemera gets AWD handling that is ideal for everyday Colorado driving needs. The Direct-Drive system makes the Gemera the flexible four-seater that sets it apart from other elite vehicles on the road.
Order the 2022 Koenigsegg Gemera at Koenigsegg Denver in Highlands Ranch, CO
With its unique four-seater cabin and the elite performance of a Koenigsegg, the 2022 Koenigsegg Gemera is ready to command Denver Metro roads with style and demonstrative power. You can only order the Gemera at Koenigsegg Denver in Highlands Ranch, CO. Contact us today at 303-470-7000 and speak with one of our sales associates about how we can help you order one of these exclusive vehicles. We are proud to give customers from Colorado and surrounding states the opportunity to order a new Koenigsegg.
(Photo Credit: koenigsegg.com)