Learn More About the Koenigsegg CC850 Coming to Colorado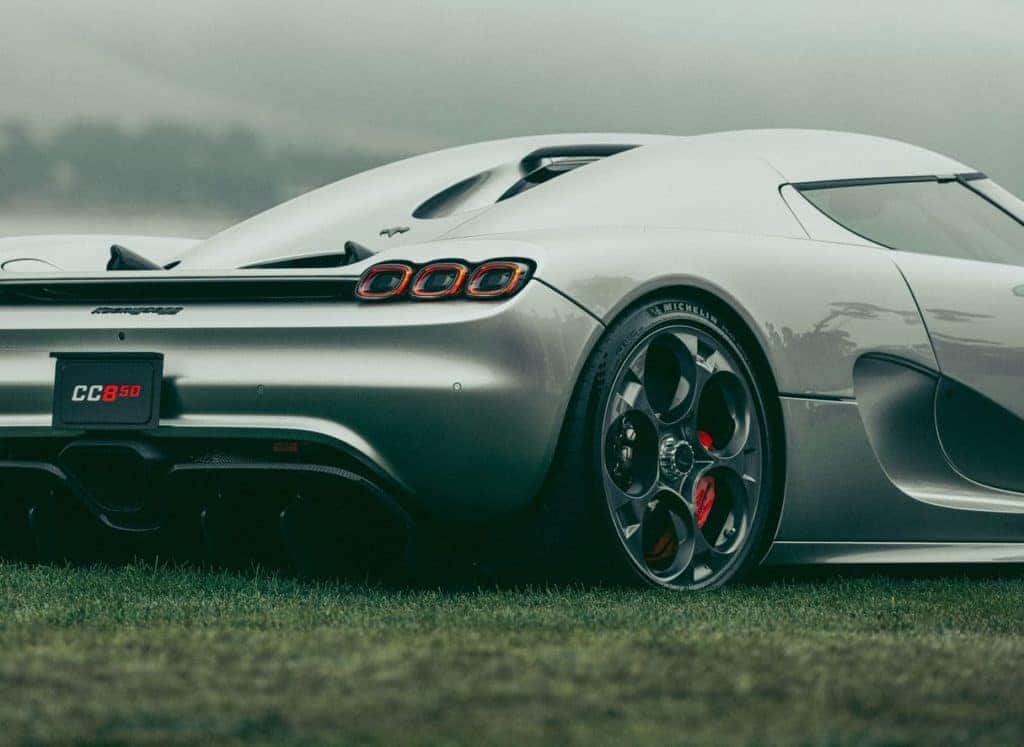 Koenigsegg CC850
BASE MSRP: TBA
Horsepower: 1185 (1385 on E85)
Estimated City MPG: TBA
Estimated Highway MPG: TBA 
Get to Know the Koenigsegg CC850
Koenigsegg is known for the brand's ability to make drivers rethink what is possible in a vehicle. With a reimagined manual transmission, the new Koenigsegg CC850 brings a new level of elite performance to the table. Not only does the newest model offer exceptional speed potential, but those inside the elite megacar will also get to experience a truly memorable ride as they cruise around their surroundings in a cabin filled with only the most premium materials and amenities available.  
Performance
Propelling the Koenigsegg CC850 to its place as an exceptional vehicle is a robust 5.0L twin-turbocharged V8 engine called the Internal Combustion Engine, or ICE for short. Depending on the fuel that the vehicle is filled with, varying leveling of performance is possible. Conventional gasoline helps deliver a sensational 1185 horsepower to whatever road the megacar finds itself on. Those looking to fully unlock the potential of the powertrain will find that filling the CC850 with E85 gasoline offers 1385 horsepower. The innovative Light Speed Transmission makes its way into the Koenigsegg CC850 as well. However, the nine-speed transmission has been given a manual shifter called the Engage Shifter System, in a unique addition to the Koenigsegg vehicle formula. This allows drivers to harness every ounce of speed the vehicle generates to meet their driving style flawlessly.  
Interior Features 

Inside the carbon fiber shell of the Koenigsegg CC850, passengers of the megacar are treated to a superior ride. Whether wrapped in high-quality leather or superb Alcantara, the seating in the vehicle is both refined and incredibly comfortable to sit in. The seats also feature a gorgeous contrast stitching to further elevate the style of the cabin. An inductive phone charger is installed to make keeping compatible devices fully charged while on the go much easier. Apple CarPlay is also a standard feature in the CC850. Songs played through the digital sound system have quality audio for everyone in the vehicle to enjoy.  
Safety Features
Koenigsegg doesn't stop its elite vehicle design with its performance and interior features. With the exceptional Koenigsegg Electronic Stability Control system, handling in the CC850 can be customized to match whatever conditions the vehicle is currently facing. Drivers can adjust the system to either Normal, Wet, or Track mode based on the driving situation the vehicle is facing. The lightweight design of the vehicle also lends itself to improved overall handling.  
Learn More About the Koenigsegg CC850 at Koenigsegg Denver
The Koenigsegg CC850 is a limited-edition vehicle that is going to revolutionize what it means to have a manual transmission megacar. If you would like to learn about what additional elements make this vehicle a sensational option, contact or visit Koenigsegg Denver today. Our sales staff will be happy to speak with you about any questions you might have about the CC850. Denver Metro residents and those around Colorado trust our Highlands Ranch location because we make shopping for elite megacars a stress-free experience.  
(Photo Credit: Koenigsegg)