Impressive New 2022 Koenigsegg Regera Performance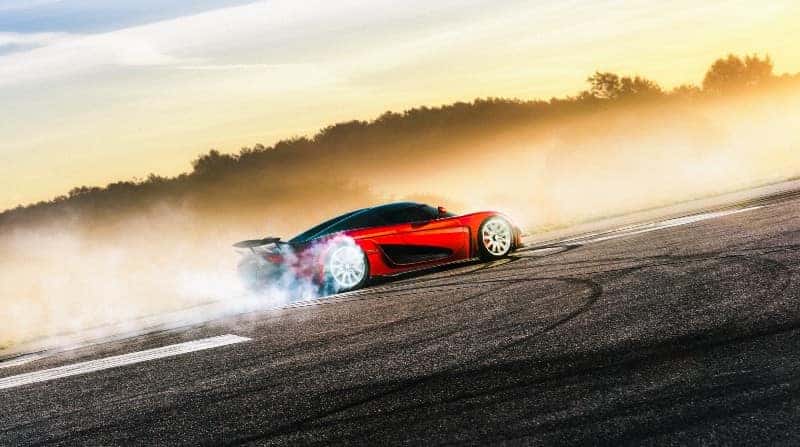 2022 Koenigsegg Regera Performance
The Koenigsegg Regera Makes Luxury Feel Powerful
While the Regera is meant to be the luxurious option of the Koenigsegg lineup, the legendary brand has not sacrificed an ounce of performance for this increased luxury. The hybrid powertrain that propels the Regera to greatness leaves nothing back in its quest to send the driver's heart pounding with excitement. With the lightweight construction comprised largely of carbon fiber, the performance of the megacar is uninhibited by a heavy frame.  
Supplying a majority of the superior performance is the impressive twin-turbocharged 5.0L V8 engine. When filled with premium gasoline, the engine generates an astonishing 1100 horsepower of pure exhilaration. For those who want to take it to the next level, they can choose to fill the megacar with E85 fuel. Not only is this a cleaner option, but it amplifies the performance up to 1500 brake horsepower. The Electric Drive companion to the engine delivers additional horsepower to the already incredible baseline performance. The result is a hybrid supercar that outperforms other elite high-performance vehicles with ease.  
Koenigsegg Direct Drive Removes the Conventional Gearbox
Koenigsegg set out to revolutionize the traditional transmission so that its megacars have a level of seamless acceleration that is unmatched. The brand's efforts resulted in the Koenigsegg Direct Drive system. Removing the gearbox and placing the gears directly on the axles, the Regera shifts gears virtually instantaneously while also making the vehicle even lighter. This means that drivers of the Regera will experience a ride that is unparalleled by any other high-performance brand available.  
Contact Koenigsegg Denver to Order a New Koenigsegg Regera
A luxury entry to the megacar lineup from Koenigsegg, the Regera is capable of delivering a driving experience unlike any other. If you are ready to own this special vehicle, contact the Highlands Ranch dealership of Koenigsegg Denver today. Our Colorado location is the only dealership in the region where you can order a new Koenigsegg model like the Regera. Our sales team is ready to help you through the comprehensive ordering process as well to help make your shopping experience as hassle-free as possible.  
(Photo Credit: Koenigsegg)