Contact Koenigsegg Denver to order a New Koenigsegg Jesko in Colorado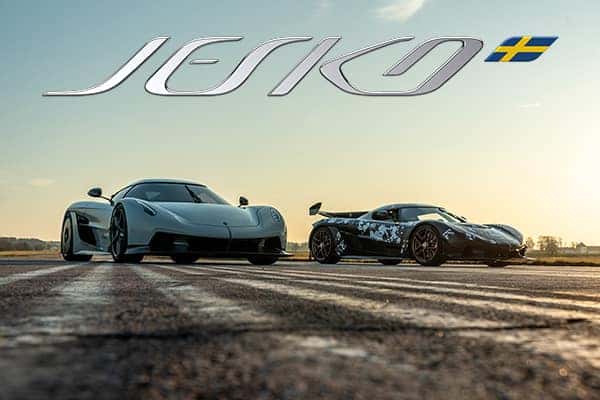 Get Behind the Wheel of a Superior Koenigsegg Jesko in Colorado
When you want to experience a driving experience that far surpasses other supercars on the market today at the racetrack or around town, the Koenigsegg Jesko is the choice to make. Packing a powertrain that exudes a level of performance that is sure to leave hearts pounding with excitement, the Jesko is designed to excel at the track with blistering lap times that will leave fellow drivers in awe. Koenigsegg Denver in Highlands Ranch, CO, is the only dealer in the region where you can order a new Jesko today. Visit us and let us help you get your claim on this megacar as soon as possible!
The Majesty of the Koenigsegg Jesko
Superior Performance – Equipped with a twin-turbocharged 5.0L V8 engine that has been meticulously constructed to push the envelope of performance, the Jesko delivers speed that is simply unmatched. When you experience the 1280 horsepower this titan generates, you'll never want to zip around a racetrack in anything less powerful again. If you want to amplify this sensation to its maximum potential, fill the Jesko with E85 gasoline. With this in the gas tank, you get to unlock the full 1600 horsepower that the powertrain is capable of. 
Innovative Transmission – The Light Speed Transmission is a marvel of vehicle design from Koenigsegg. Omitting a traditional gearbox and placing the gears directly on the axles of the megacar, the Jesko has virtually instantaneous gear shifting capability. The removal of the gearbox also lightens the vehicle to further improve the overall performance of the Jesko to exceed its contemporaries. 
Sensational Interior Quality – Not only does the Jesko excel at creating an unmatched driving experience, but the interior invites the driver and passenger to comfortably enjoy their every moment in the vehicle. Alcantara adorns the seating, while the memory foam that is fitted on each seat provides excellent comfort. Additional convenience features include an inductive wireless smartphone charger. This makes it so keeping applicable devices fully charged while on the go is hassle-free.