2021 Koenigsegg Gemera Engine and Drivetrain Info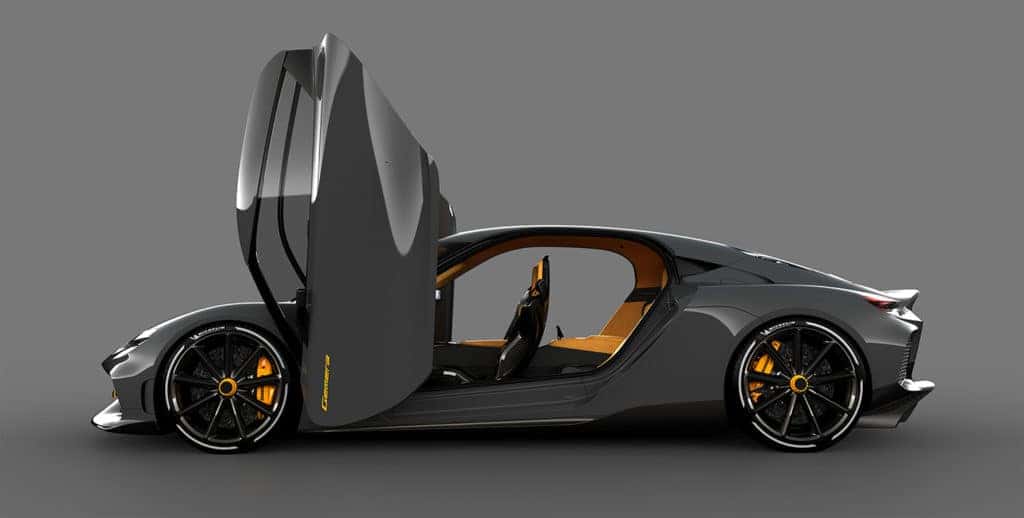 What Makes the 2021 Koenigsegg Gemera So Special?
Koenigsegg is known for performance that surpasses the expectations of modern vehicle design. Their commitment to not only creating the fastest cars available but also the most economical is what sets them apart from the rest of the high-performance field. The Gemera takes this one step further by doing something completely extraordinary. Sporting what the company calls the "Tiny Friendly Giant", the traditional gas-powered engine is a 2.0L three-cylinder that is built for top-class speed and excellent efficiency. Despite its diminutive size, the engine generates an impressive 600 horsepower to rival even the largest engines on the road today. 
However, the hybrid nature of the Gemera is made revolutionary with the Koenigsegg Direct Drive system. Three electric motors accompany the engine, and the vehicle does away with a conventional gearbox by placing the motors directly on each axle and the crankshaft itself. The result is a lighter vehicle that greatly reduces the time it takes to execute a gear change. What does this mean for the driver? It means that an astounding 1700 total brake horsepower with nearly instantaneous gear shifts is available in a stylish four-seater. The electric motors even allow the Gemera to have all-wheel drive maneuverability for the ultimate driving experience.  
Order the 2021 Koenigsegg Gemera at Koenigsegg Denver
Nothing on the market today can match the supreme performance that the 2022 Koenigsegg Gemera offers. A four-seater that has the power to leave other high-performance vehicles in the rearview mirror, driving the Gemera is a truly unique experience. Contact Koenigsegg Denver today by calling (303) 470-7000 to speak with a member of our Highlands Ranch sales team. We will help you through the entire Gemera ordering process so that you can get behind the wheel of one as soon as possible. If you want to speak with our Sales Department directly, feel free to visit our dealership and we will be happy to assist you there as well.  
(Photo Credit: Koenigsegg.com)